"Jaaps" is Established since 1988 as Manufacturer/Exporter of Automotive Spare Parts specializing in Suspension Components for European Cars, Trucks, Trailers, Bus & Earth Moving machines. In addition, we cater to a wide range of products covering parts for Engine, Clutch, Gear Box, Axles, Differential, Wheels, Brakes, Steering, and Cabin etc.
Read More....
Catalog & Products
Recent Products and Part Catalog are Avaliable to View and Download. You Need to Register or Login in to view our Catalog.
Login
Register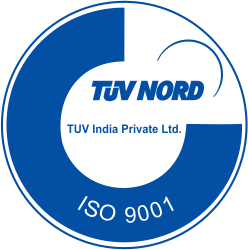 We are currently approved by TUV NORD, Germany with the latest DIN EN ISO 9001:2008 certificate and constantly upgrade our systems with their required Standard Procedures since 2001.